Creating the correct marketing blend
Stoneage Health proposed an interesting challenge to us given their unique position in the market. Being one of the primary suppliers of natural supplements, their business is based on reselling supplements purchased from other brands - which made their margins slim and their cost per acquisition even slimmer.
Our Approach
A combination of organic and paid sales generation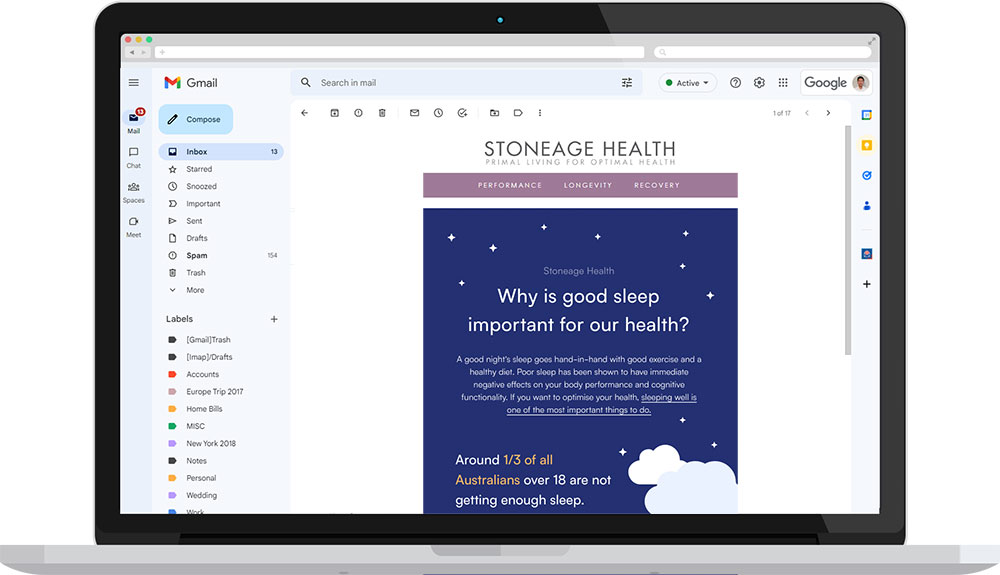 Email Direct Marketing (EDM) was a key part of our strategy to support the growth and digital expansion of Stoneage Health. Using lead magnets, competitions and other promotional campaigns we were able to grow their EDM subscription list and increase the pool by over 1000 new subscribers over the course of 3 months.
Our email marketing strategy consisted of four key components:
Creating educational content to support growth and engagement of the community
Providing exclusive sales to subscribers for continual support
Early access to sales, product releases and restocks
Win back and abandon cart marketing

With all advertising pointing back to the website, it was key to ensure what we were doing on the website allowed for the best and the highest chance for the user to convert and become a Stoneage Customer. With small profit margins, we devised a plan that would allow more flexibility with the cost per acquisition, this covered increasing cart size, repeat customers and bulk purchasing to help increase cart size, growing the profit made on each sale.
Based on our surveys with their customers, our analytics of existing customer data and our clients knowledge of his customers we were able to devise various proven solutions to help grow cart size including bundled packages, bulk purchasing discounts and clearance sales.
The new website functionality and changes led to:
17% lowered bounce rates
$100+ increase in cart size
300% increase in monthly sales
Getting pass the health benefit regulations for AdWords & Facebook Marketing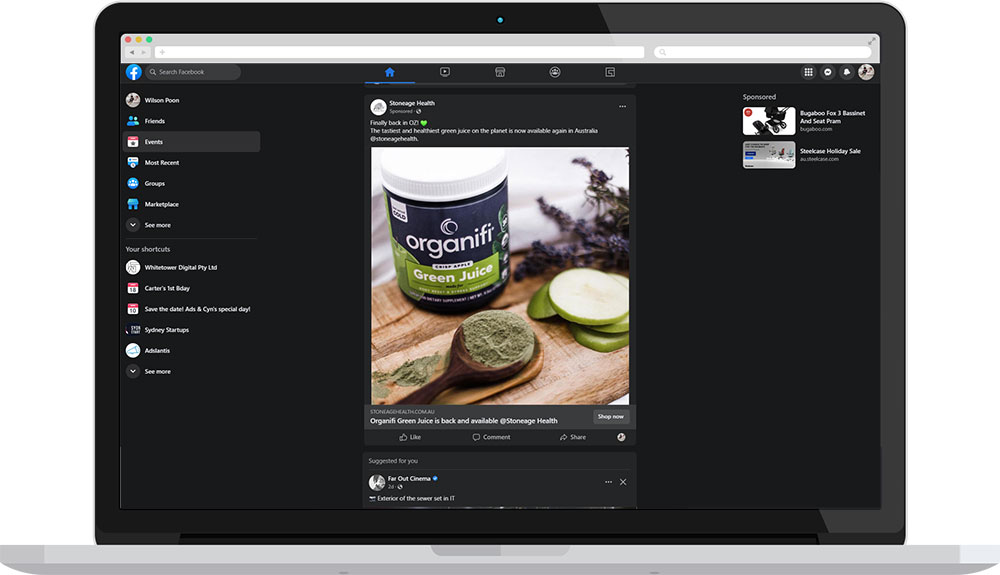 Increase in Repeat Customers
Our campaign stemmed across Google AdWords, Bing Ads, Google Display and Facebook, leveraging based on behaviors, ingredients and demographics we were able to create a multi-channel and multi-touch approach that delivered amazing results within 5 months of Stoneage engaging us.
Focus on great imagery and catchy tag lines and animated videos, our graphics ads delivered the best results and provided the visual aid required to deliver almost double the click through rates that the previous agency was able to achieve.
Stoneage still continues to work with us, and while our strategy has slightly changed to the current state of the world and economy, we were still achieving some amazing results that has allowed their business to grow into a high 7-figure business.
The Results
Going all-in
Stoneage Health originally started as a part time job for the owner, and it was used to create residual income and help him with his lifestyle. After engaging us and growing his business with sales significantly with over 2000% growth in sales revenue, it was evident this was becoming a business and he could take the business on full time.
From utilising only three channels, we've seen amazing growth – meaning over the series of the next few years we will begin investing and growing the community, introducing new channels and further developing his business as Australia's leading supplier for health supplements.
Contact Us
Our objective is straightforward: we are dedicated to assisting businesses to thrive, and we offer measurable results that influence the bottom line.
"Whitetower provides more than just a solution. Its consultants provides our organisation with strategic thinking for all our digital challenges, based on our own particular needs. The team works hand-in-hand with our own internal team, and we can always rely on them to offer insights that are relevant when we need them."

Andrew Duckmanton

General Manager of Digital Acquisitions, Lottoland
Enquire Now
Start a conversation with us today - we'd love to hear about your next project!