Engage correctly and convert with our Instagram Marketing tatics!
Our approach to running campaigns centres on enticing calls to action and content with a quirky style to attract and engage with clients – this is the driving force behind our success as a digital marketing agency and as a business.
Unlike many agencies and self-proclaimed Instagram marketing gurus, our in-house Instagram Advertising Consultants are Facebook-certified (Instagram) Advertising Specialists. We have developed market-leading processes, expertise, and skills to deliver consistent ROI/RoAS.
When it comes to delivering brand awareness and remarketing efforts, we use a combination of Facebook and Instagram and other social media sites for a holistic digital marketing strategy. We're transparent and will tell you upfront whether Facebook is the right platform for you, and build a strategy that's suited for your business.
Our Instagram Marketing Services
Instagram Marketing comes with it's challenges, from using Key Opinion Leaders (Influencers) to running promoted ads and sponsored ads (or stories) – there's multiple methods to capturing attention on Instagram. While not all work, and each are a quick snapshot with a split second chance to connect with your potential customers, we understand how to build engaging content and our experts are ready for every challenge.
Funnel Development
You might have heard the word "marketing funnel" before, if you haven't – then it's exactly what needs to be built for your campaign. For any successful marketing campaign, a funnel needs to be designed and developed to drive customers to and convert. Our experts will support the creation of this with your team, or through using our internal development team.
Business & Marketing Strategy
Getting the right return on adspend takes work, takes understanding and knowledge of the market. We understand no one sells your services or product better than you, so let's leverage that! Our team of marketing experts will pick your brain and get the best business and marketing strategy to work with our Facebook Marketing campaign.
Engagement
Getting the ad in front of the right audience is key, but with Instagram capturing their engagement as they scroll through and consume new content every 3-5 seconds is the most important component to a good Instagram campaign. Through trialed and tested methods, we build the base of your Instagram marketing campaigns with experienced content-driven ads.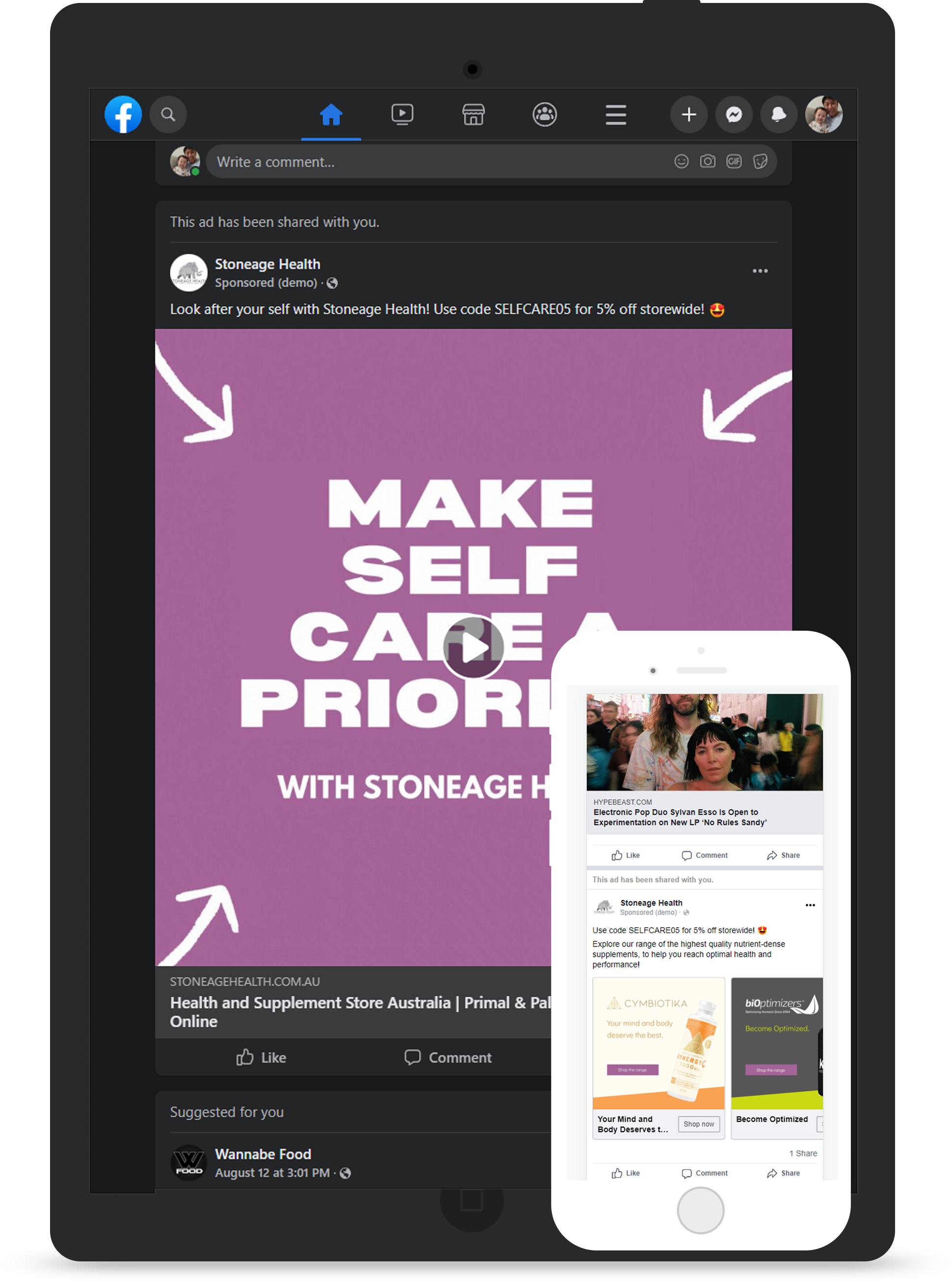 Facebook Campaign delivery at it's finest – Find new customers, retain those you already have, and develop a steady stream of fresh leads. Simple.
Before we begin creating any campaigns, we will conduct an in-depth analysis of your sector and discover what your customers value and how to effectively advertise your brand to them. Your available creatives, previous campaigns, audience data, and current website traffic will also be examined by us to assist us in designing the optimal Facebook marketing strategy for your brand.
We utilise Facebook's extensive targeting features to reach your target audience. We always test multiple targeting options to get the best results, using Facebook Pixel to discover and track audiences and target your adverts to users across Facebook and Instagram.
This is on top of our established, long-form campaigns that will re-target previously qualified visitors with ads specifically designed to entice them to return to your website to purchase or submit an inquiry.
Join our long list of success stories
With our ability to combine the power of social media with social data to maximise ROI, we can help you build the right content strategy, create the right content you need to engage, grow followers and take care of community management.
Take a look at some of our happy clients and their success!





Contact Us
Our objective is straightforward: we are dedicated to assisting businesses to thrive, and we offer measurable results that influence the bottom line.
"Whitetower provides more than just a solution. Its consultants provides our organisation with strategic thinking for all our digital challenges, based on our own particular needs. The team works hand-in-hand with our own internal team, and we can always rely on them to offer insights that are relevant when we need them."

Andrew Duckmanton

General Manager of Digital Acquisitions, Lottoland
Enquire Now
Start a conversation with us today - we'd love to hear about your next project!