Find new engaging audiences using Pinterest Marketing
Our approach to Pinterest Marketing is slightly different to the regular channels like Facebook & Instagram – Pinterest works differently and therefore our campaigns would too!
Focusing on more content-driven marketing and developing curated content, a Pinterest marketing campaign requires more thought and understanding of your existing customers and the ones who you're planning to engage with and attract.
Our experts have worked in many various industries, and leverage their experience and insights we can help you pour fuel on the fire and explode your digital presence and business through uniquely tailored and crafted campaigns.
Our Pinterest Marketing Services
Pinterest is a unique channel with a solid and highly engaged audience. Pinterest delivers an interesting approach to consumer interactions and focuses on tapping into their user's likes, hobbies, inspiration and goals. By hiring our team of experts, we can design and build a campaign that directly taps into these areas and drive an emotional connection which ultimately leads to higher conversions.
Funnel Development
You might have heard the word "marketing funnel" before, if you haven't – then it's exactly what needs to be built for your campaign. For any successful marketing campaign, a funnel needs to be designed and developed to drive customers to and convert. Our experts will support the creation of this with your team, or through using our internal development team.
Marketing Strategy
Getting the right return on adspend takes work, takes understanding and knowledge of the market. We understand no one sells your services or product better than you, so let's leverage that! Our team of marketing experts will pick your brain and get the best business and marketing strategy to work with our Facebook Marketing campaign.
Engagement
Pinterest needs and wants more content, the better the content, the more engagement your customers and audience will get for your brand. Our experts will help devise content roadmaps and help your team execute on this to build organic traffic and users before starting your paid avenues.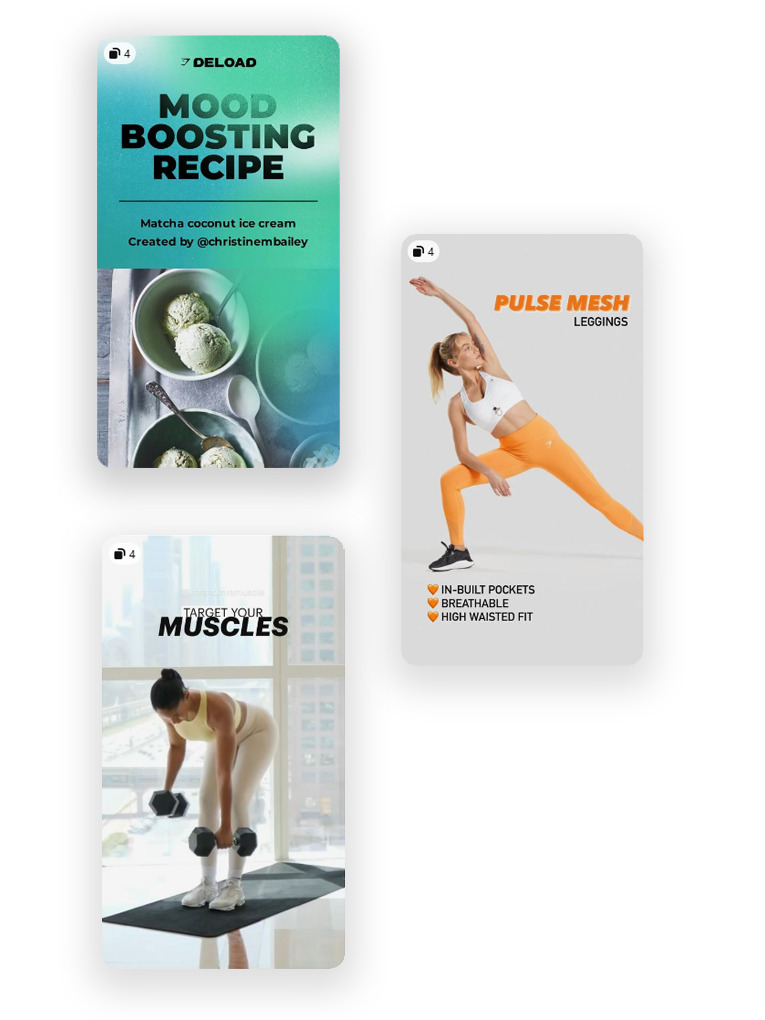 Design & deliver engaging content and drive conversions using Pinterest
Quick consumable and crafted content is key to Pinterest success – we start the journey with you through conducting in-depth analysis of your current customers, the sector you're in and determine the type of content users in Pinterest are consuming. Through this your available creatives, previous campaigns, audience data, and current website traffic will also be examined by us to assist us in designing the optimal content roadmap for your brand and Pinterest channel.
Our extensive and thorough work allows you to get the best out of the platform and we will do all the heavy lifting so you can reek all the benefits!
Join our long list of success stories
With our ability to combine the power of social media with social data to maximise ROI, we can help you build the right content strategy, create the right content you need to engage, grow followers and take care of community management.
Take a look at some of our happy clients and their success!





Contact Us
Our objective is straightforward: we are dedicated to assisting businesses to thrive, and we offer measurable results that influence the bottom line.
"Whitetower provides more than just a solution. Its consultants provides our organisation with strategic thinking for all our digital challenges, based on our own particular needs. The team works hand-in-hand with our own internal team, and we can always rely on them to offer insights that are relevant when we need them."

Andrew Duckmanton

General Manager of Digital Acquisitions, Lottoland
Enquire Now
Start a conversation with us today - we'd love to hear about your next project!