End-to-End Digital Management
BAU Digital Marketing combined with 24/7 technical uptime support during peak periods, with a fully revamped, upgraded, and UX-updated WordPress website build.
Our Approach
Development through analytics & insights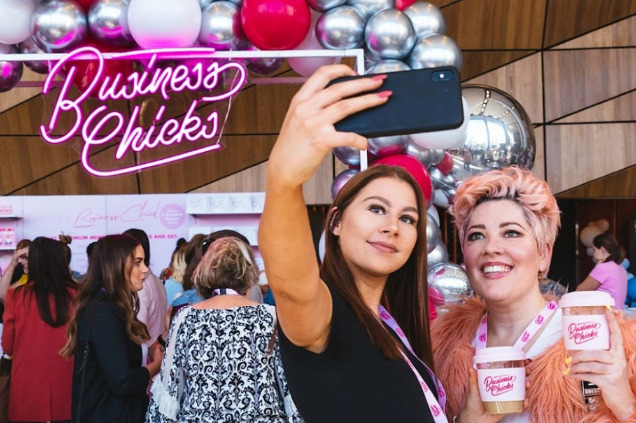 A developing organisation, such as Business Chicks, needed the ability to modify and adapt to better assist and satisfy the needs of its growing list of members and guests. They wanted to engage Whitetower to provide it's technical support and real-world digital insights to assist with the growth and automation of their business.  This meant that their existing solutions needed to evolve and improve to handle the increasing levels of complexity required by their business and their customers.
Through quarterly catchups and workshops, our technical experts enabled Business Chicks to take advantage of our knowledge and expertise, to develop new and exciting ways of creating digital experiences, workshops and masterclasses for their  members.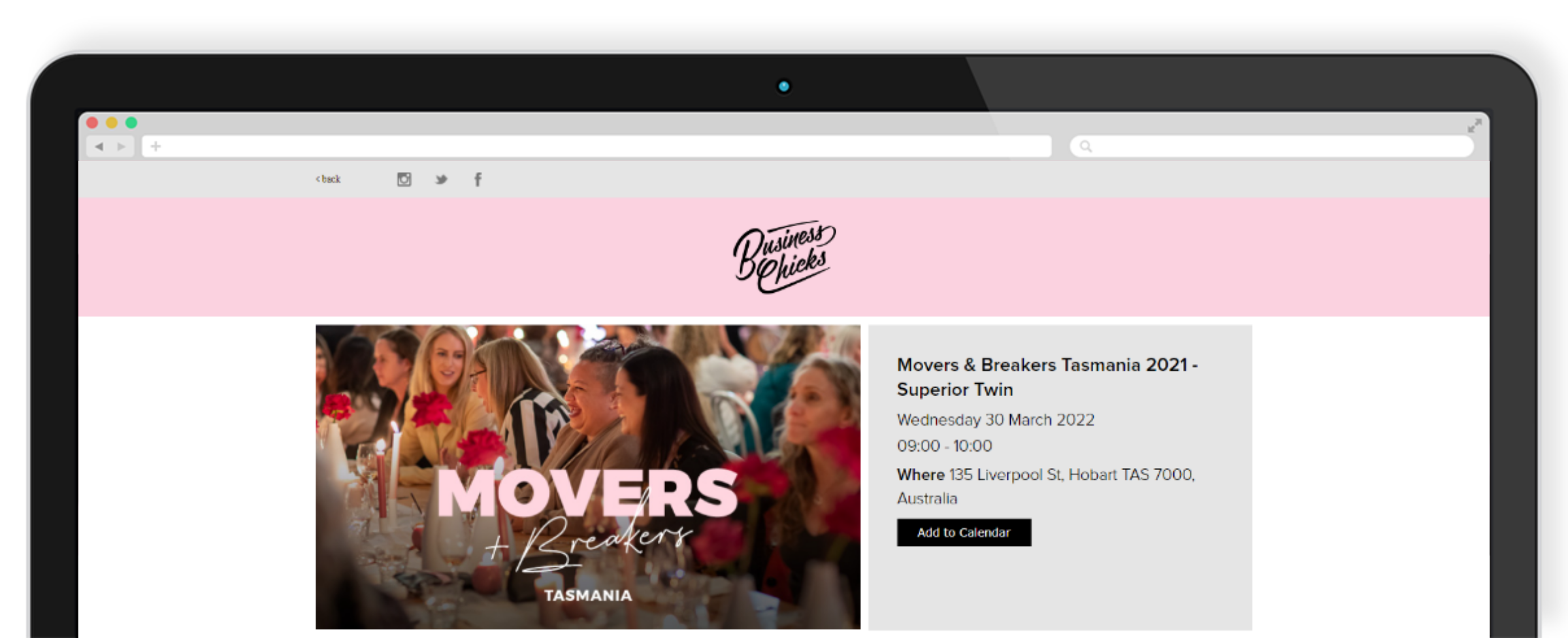 We've worked on and seen many ways to build a WordPress website over the past 8 years. From using page builders like Beaver Builder, Elementor to Divi and Visual Composer, over to custom builds using Advance Custom Fields and many others – we are no strangers to adopting old code bases and building new solutions for our clients.
Business Chicks, was no exception to this – by having multiple years of White label experience under our belt, it enabled us to create an efficient strategy for streamlining the handover and rapidly getting our staff up and running to support and fix the various bugs and issues left by the previous team.
This custom-built WordPress website had a member's portal, event's portal and a custom-built API which we inherited and developed new functionality for.
Over the course of the next few years, Whitetower collaborated closely with Business Chicks developing new features and scaling their infrastructure to support a global out reach, turning their existing membership database from 200,000 active members into it's 400,000+ members we see today!
Event-based marketing built for the COVID age.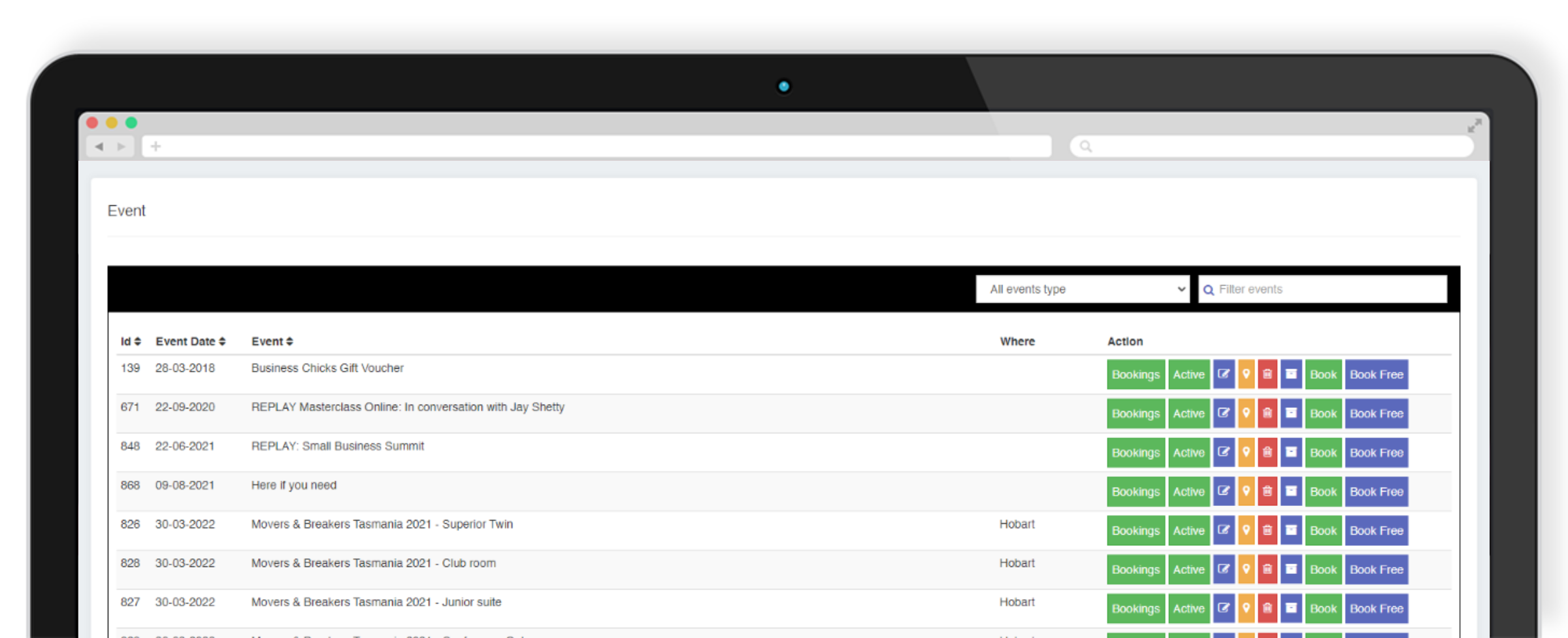 With the changes created due to the COVID outbreak, establishing a strong digital footprint was now more important than ever for Business Chicks. Since they relied primarily on memberships and events to drive community engagement and member growth, with the new restrictions in place it made it difficult for many Business chicks to continue with their membership.
We worked closely throughout the lockdown to deliver a more engaging platform that saw the connection of Z1P (Buy Now Pay Later) as well as Zoom to their events portal and ticketing system for advance tracking and customer tagging via their CRM tool.
Upon delivery and success of these intergration tools, Business Chicks engaged Whitetower to support the marketing setup and advance event and goal tracking of their business. In addition, we aided in the establishment and digitalisation of digital products to aid the selling of sponsorships and media packages for the business.
Whitetower achieved a substantial increase in conversions and maximised the utilisation of their website (through intelligent UX-focused web design) to generate revenue and a return on investment for their business by developing these assets and assisting Business Chicks in setting up PPC marketing campaigns on Google's Display Network.
The post-launch success of this program led to further growth for Business Chicks which saw them coming out of COVID stronger and more established as a business, with new products and new streams of revenue driven through digital marketing and technical innovations led by the Whitetower team.
The Results
Driving Growth through End-to-End Digital Transformation
From the new and improved WordPress Website Design, Technical Consultation focused on upward growth and a future vision to scale, to the PPC Digital Marketing Campaigns to draw-in target audience engagement: Whitetower's collaboration with Business Chicks ensured their future success in the digital world of today through the improvement of every aspect of the digital value chain of the business and its operations.
Our customised digital transformation solution was built on a foundation of understanding and cementing Business Chick's unique position in their market, and their trust in our expertise, knowledge, and our ability to deliver; which resulted in stellar year-on-year growth for Business Chicks and amazing outcomes for their network of clients and members.
Contact Us
Our objective is straightforward: we are dedicated to assisting businesses to thrive, and we offer measurable results that influence the bottom line.
"Whitetower provides more than just a solution. Its consultants provides our organisation with strategic thinking for all our digital challenges, based on our own particular needs. The team works hand-in-hand with our own internal team, and we can always rely on them to offer insights that are relevant when we need them."

Andrew Duckmanton

General Manager of Digital Acquisitions, Lottoland
Enquire Now
Start a conversation with us today - we'd love to hear about your next project!