Lifting a well-established business using digital
KONE challenged us with driving leads for both new elevator builds and ongoing maintenance and a cost-per-lead that was almost half the cost of what their previous agency provided.
Our Approach
Understanding & creating the right funnels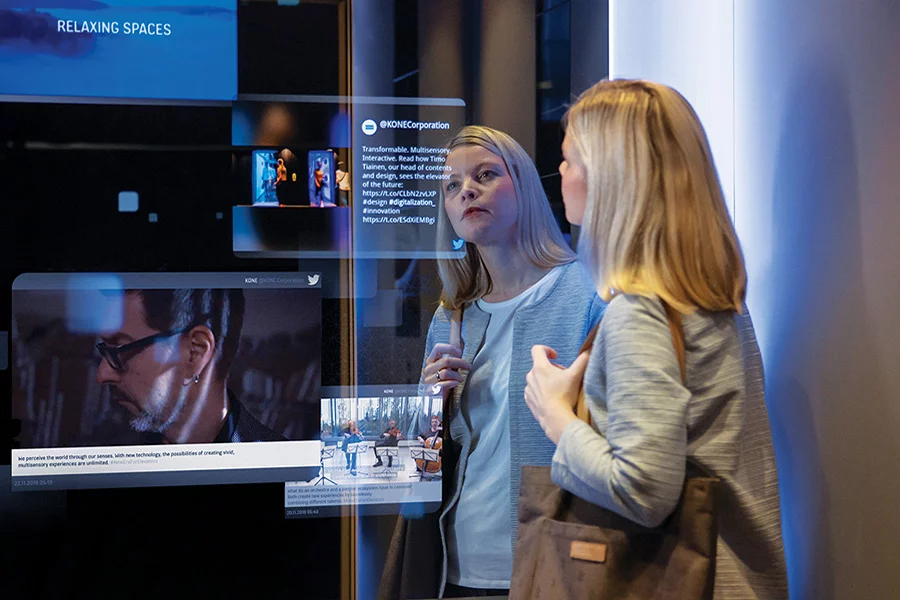 Our challenge for generating high quality leads for KONE lied with understanding their sales process and what existing customers were asking about for KONE's products and services.
We started the product with reviewing their existing funnels and marketing collateral, since KONE originally engaged another PPC agency prior to working with us, we wanted to understand what they achieved and learnt and what we could re-use and re-purpose for our campaigns.
Once we learnt what we could, we conducted a round of customer and stakeholder interviews to fully understand their products, brand and sales process. This helped us deliver an end-to-end map of the customer journey and how the sales process and workflow worked.
A tailored WordPress experience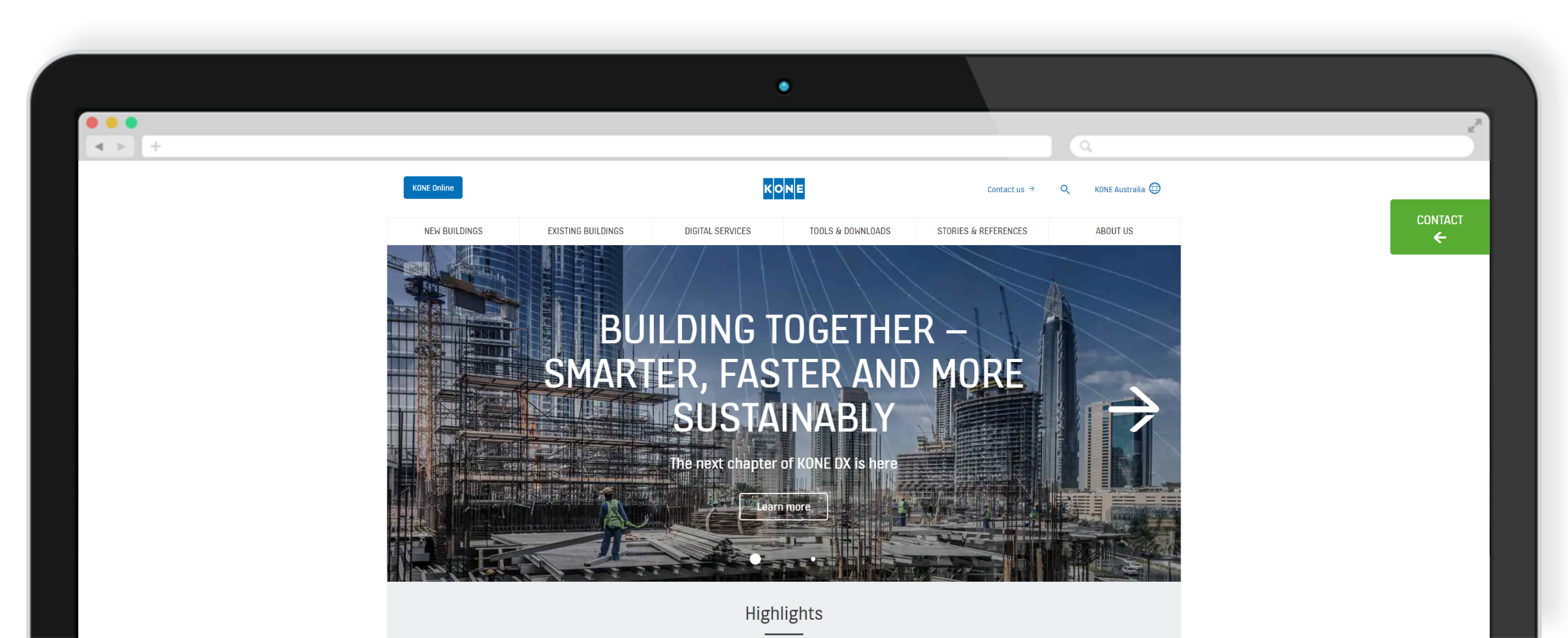 KONE's corporate (main) website was built using enterprise-level software (SiteCore) and was managed by their Global Head Office in Finland. Due to this, limitations to how we were able to create landing pages, add in content and track the goals and events of our campaigns was very limited.
This lead to the design and implementation of a microsite that provided flexibility to build landing pages and create funnels as required for the campaign. This microsite was built in WordPress and hosted on an Amazon Web Server to provide the speed and performance required to reduce barriers to entry and lead generation.
Over the course of the next few months since the launch of the microsite, we continually optimised the website which lead to an increased performance for click-through-rates (CTR) and conversions, as we saw an increase of 40% CTR and an increase from 1.3% to 2.9% conversion rates respectively.
Continual Improvements & optimisation to elevate KONE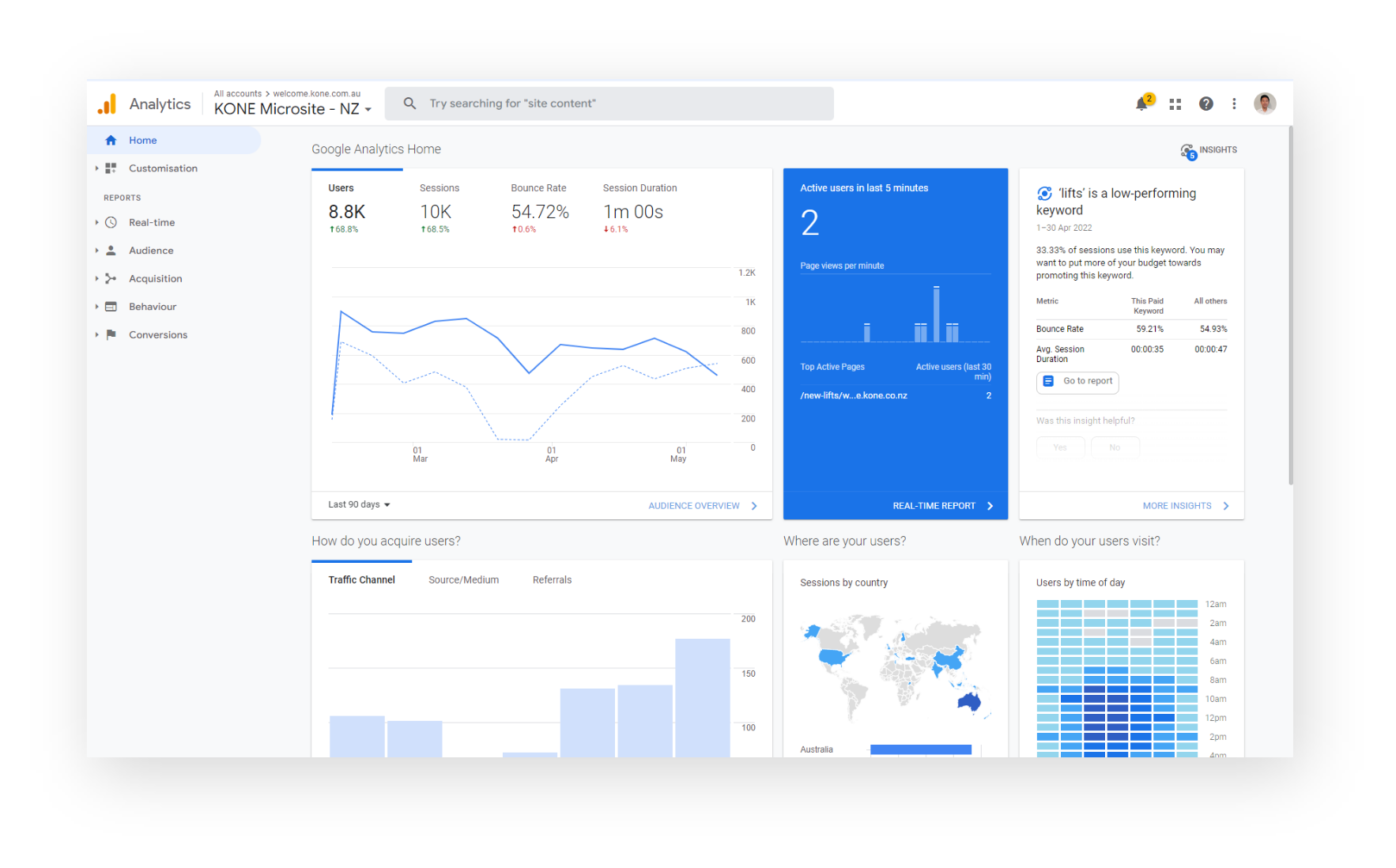 Increase in Lead Quality Score
KONE's previous campaign was heavily mismanaged and focused on generic key terms and an aggressive bidding strategy to dominate the market. This led to wasted spend and high cost per acquisitions and low lead quality for the campaign.
When Whitetower was engaged, we changed the strategy to focus more on low-impression keywords, long tail and added a lot of generic keywords and phrases to the negative terms to avoid wasting spend unnecessary.  Our analysts also saw opportunities through using other platforms and utilised unused competitor branded terms to maximise our reach in the market.
Within the span of 6 months of running and managing their PPC campaigns, our team achieved an amazing increase of 200% in leads and reduced their cost-per-lead by almost $20 dollars per lead. While the results fluctuated due to seasonality, our phenomenal results became more steady and reliable and the quality of the lead was better than the original leads from the first campaign ran by the other agency.
With our combined efforts from the technical, design team, as well as marketing teams, we optimised the funnel and built a reliable inbound lead generation source for KONE ANZ which is now being replicated across to APAC.
The Results
Our proven results that led to the APAC expansion
The Global Head Office saw KONE ANZ as the initial testing ground for using digital as a lead-sourcing platform. Thanks to our efforts and results over the years, this test was successful which led to digital changes being implemented globally and an expansion rolled out (under our management and advice) over into the Asia-Pacific region for Singapore, Hong Kong and Japan.
Whilst in a very niche market, targeting a small subset of users and audiences – our tatics of creating multiple touch points, UX website optimisations combined with our knowledge of PPC platforms and channels led to the overall success of this campaign.
Contact Us
Our objective is straightforward: we are dedicated to assisting businesses to thrive, and we offer measurable results that influence the bottom line.
"Whitetower provides more than just a solution. Its consultants provides our organisation with strategic thinking for all our digital challenges, based on our own particular needs. The team works hand-in-hand with our own internal team, and we can always rely on them to offer insights that are relevant when we need them."

Andrew Duckmanton

General Manager of Digital Acquisitions, Lottoland
Enquire Now
Start a conversation with us today - we'd love to hear about your next project!